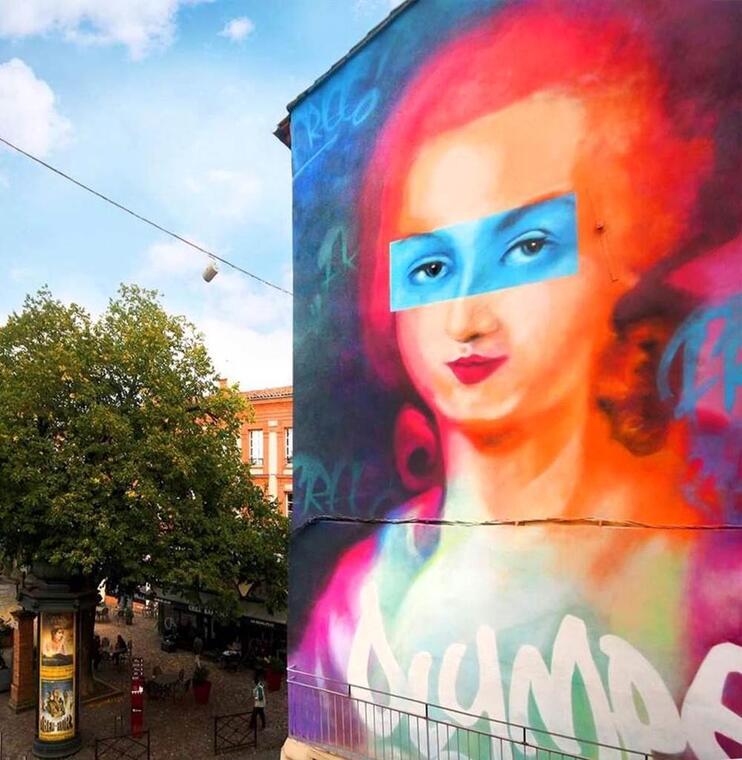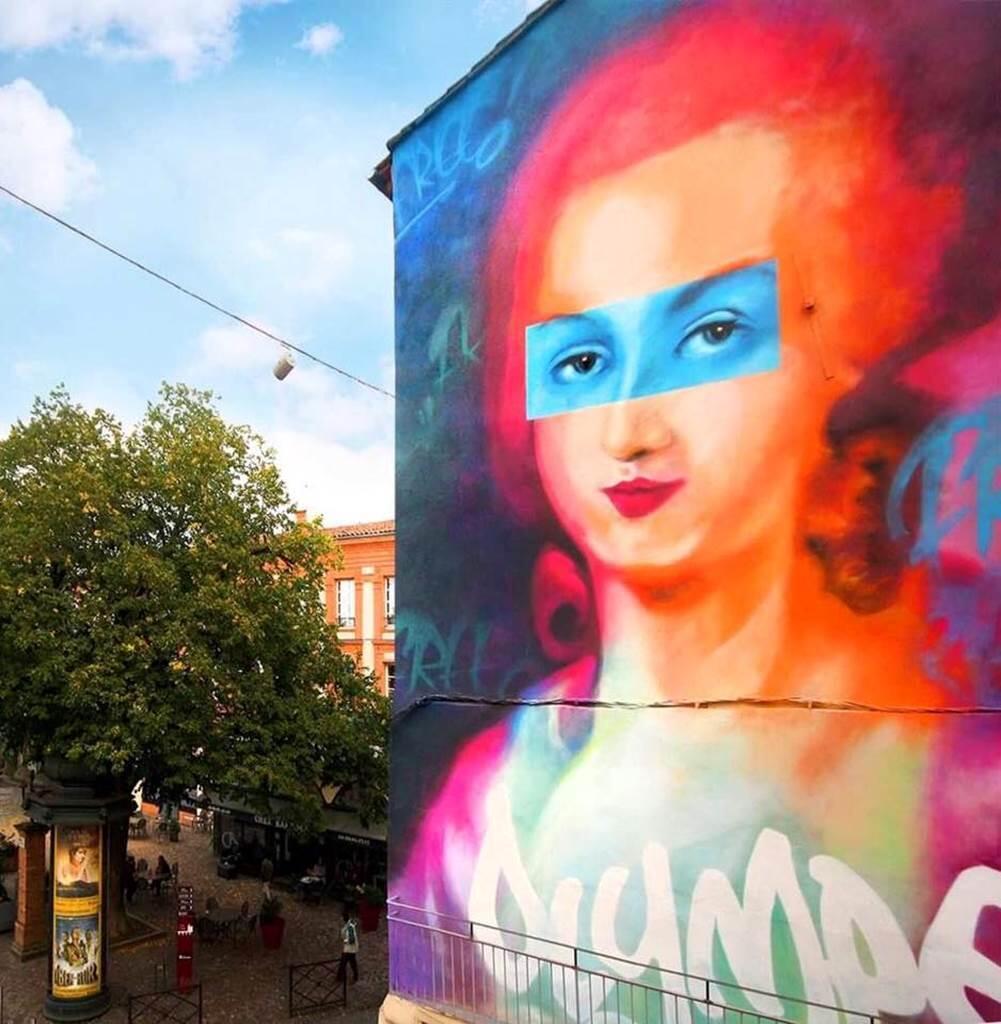 #O2G
Historic site and monument,
Historic patrimony,
Fresco/wall painting,
Street art
in Montauban
A new street art work was born in the old center of Montauban!
Located opposite the Olympe Theater Gouges is called # O2G by the artist MOG.

Some details :

Dimension: more than 70m2
Highest point: 16m high
Technique: aerosol

Word from the author: Olympe de Gouges, author of the rights of the citizen, courtesan of Marie Antoinette, a woman of letters who wrote in favor of the abolition of black slavery, free woman of her century: A sacred Montalban.