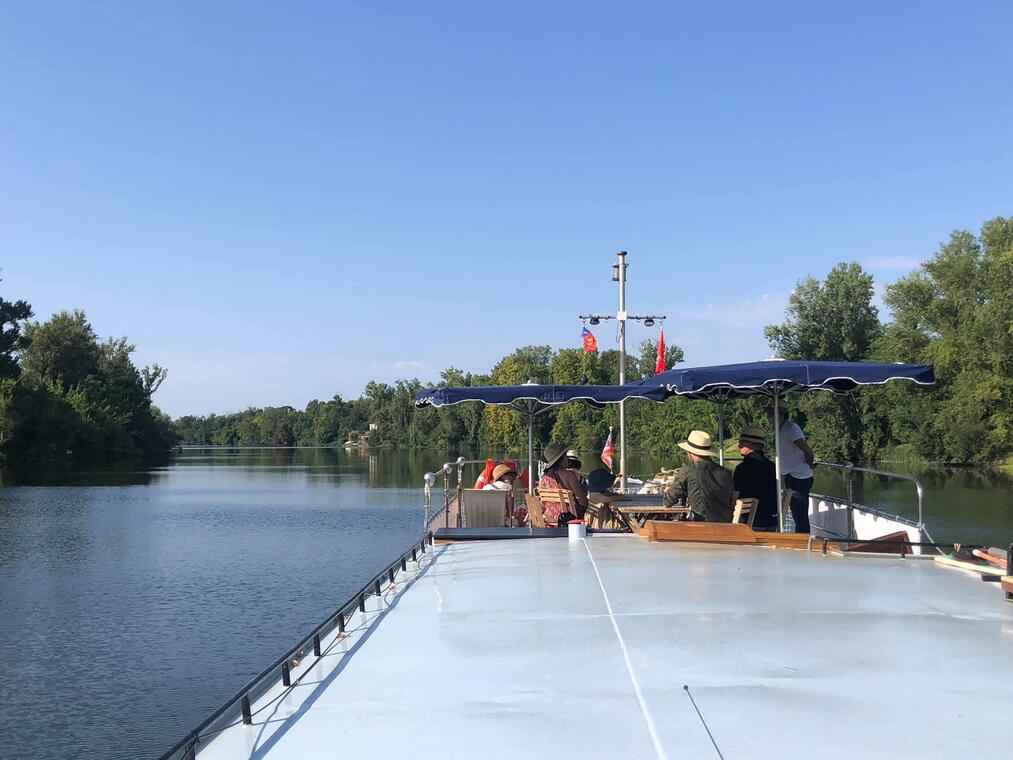 Les Vedettes Occitanes
Cultural,
Water sports,
Tourist transport,
Boat trip
in Montauban
The Gaïa barge, a former Dutch freight barge from 1927, welcomes you for a night, a walk, a meal cruise or several days to help you discover the Tarn and the Canal des Deux Mers in privileged conditions.

True to its vocation, the Compagnie Fluviale du Midi is committed to offering original, friendly and instructive "River Experiences" thanks to its fleet ranging from rowing boats to 25m long barges!
In Montauban, we offer cruises with commentary, meal cruises and the rental of boats and small electric boats without a licence; enough to satisfy young and old!
Spoken languages

Documentation
Groups (Max capacity)

12 Maximum number of people
From

January 1, 2023

to

October 31, 2023
From 16 €

10 €

Tarn or Canal discovery cruise (1h30) adults €16, children €10.
Lunch cruise on the Tarn (1h30) adults €35, children €25
Tapas Evening Cruise (1h30) single price €39
Rental: boats or small electric boats from €10
From

January 1, 2023




until

October 31, 2023
Monday

8:00 AM - 10:00 AM

5:00 PM - 7:00 PM

Tuesday

8:00 AM - 10:00 AM

5:00 PM - 7:00 PM

Wednesday

8:00 AM - 10:00 AM

5:00 PM - 7:00 PM

Thursday

8:00 AM - 10:00 AM

5:00 PM - 7:00 PM

Friday

8:00 AM - 10:00 AM

5:00 PM - 7:00 PM

Saturday

8:00 AM - 10:00 AM

5:00 PM - 7:00 PM

Sunday

8:00 AM - 10:00 AM

5:00 PM - 7:00 PM