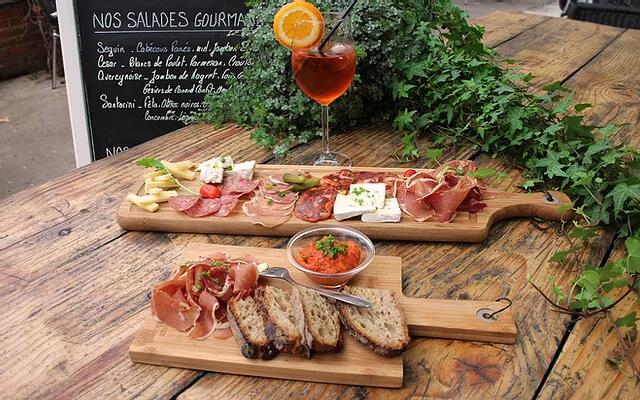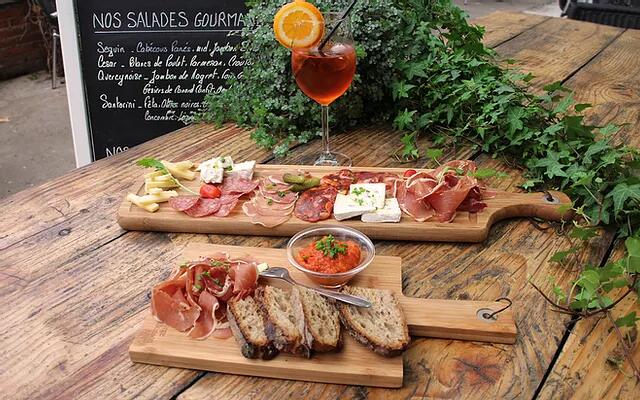 Le Sampa
Restaurant,
Traditional French cooking,
Traditional cooking
in Montauban
The Sampa is the ideal place to meet up with family or friends around tasty and friendly cuisine. A warm and unfussy place!

Around a good bottle of wine and a plate of tapas, we take the time to enjoy our own. And as it feels good, we have lunch and / or dine there in a relaxed atmosphere, it's a bit like being at home! Warm, in a cozy and friendly room in winter (mid-November to mid-May). As soon as the warm weather returns, we push the walls and meet on the terrace (30 meters walk from the restaurant) in the shade of the plane trees of the Allée du Consul Dupuy.
Capacity

People :

35 place setting

People :

80 Dining tables outside

Spoken languages
From

January 1, 2023




until

February 28, 2023

From

May 15, 2023




until

September 30, 2023
Tuesday

12:00 PM - 2:00 PM

7:00 PM - 10:00 PM

Wednesday

12:00 PM - 2:00 PM

7:00 PM - 10:00 PM

Thursday

12:00 PM - 2:00 PM

7:00 PM - 10:00 PM

Friday

12:00 PM - 2:00 PM

7:00 PM - 10:00 PM

Saturday

12:00 PM - 2:00 PM

7:00 PM - 10:00 PM
Monday

12:00 PM - 2:00 PM

7:00 PM - 10:00 PM

Tuesday

12:00 PM - 2:00 PM

7:00 PM - 10:00 PM

Wednesday

12:00 PM - 2:00 PM

7:00 PM - 10:00 PM

Thursday

12:00 PM - 2:00 PM

7:00 PM - 10:00 PM

Friday

12:00 PM - 2:00 PM

7:00 PM - 10:00 PM

Saturday

12:00 PM - 2:00 PM

7:00 PM - 10:00 PM