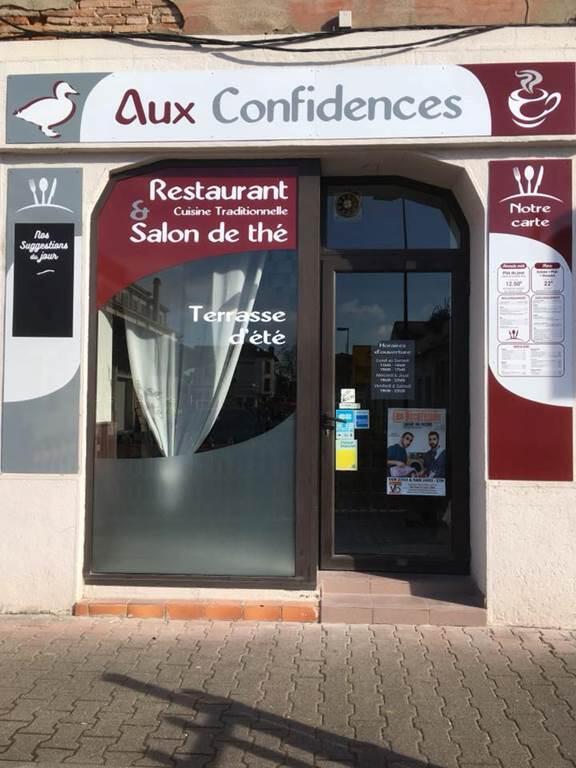 Aux confidences
Restaurant,
Traditional cooking
in Montauban
Restaurant and tea room Aux confidences.

This restaurant located in the Villebourbon district of Montauban near the SNCF station offers simple, authentic and local cuisine.
Come and discover this sober and welcoming place as well as a beautiful quiet terrace. It also offers a varied tea room menu.

Closed: Monday evening, Tuesday evening, Wednesday evening, Thursday evening, Sunday evening.
Monday

11:45 AM - 2:00 PM

6:30 PM - 9:00 PM

Tuesday

11:45 AM - 2:00 PM

6:30 PM - 9:00 PM

Wednesday

11:45 AM - 2:00 PM

6:30 PM - 9:00 PM

Thursday

11:45 AM - 2:00 PM

6:30 PM - 9:00 PM

Friday

11:45 AM - 2:00 PM

6:30 PM - 9:00 PM

Saturday

11:45 AM - 2:00 PM

6:30 PM - 9:00 PM

Sunday

11:45 AM - 2:00 PM

6:30 PM - 9:00 PM