The Villebourbon district
Villebourbon was named in honor of Henri de Navarre, the future Henri IV and the first king of the Bourbon lineage, who, during the Wars of Religion, united two former suburbs behind an imposing fortification, giving birth to a new district. This district was then home to numerous industries, tile factories, flour mills and dye works which took advantage of the proximity of the Tarn. Along the quay are aligned large private mansions built in the 17th and 18th centuries by rich textile entrepreneurs and merchants, whose vaulted first floor rooms housed workshops and warehouses.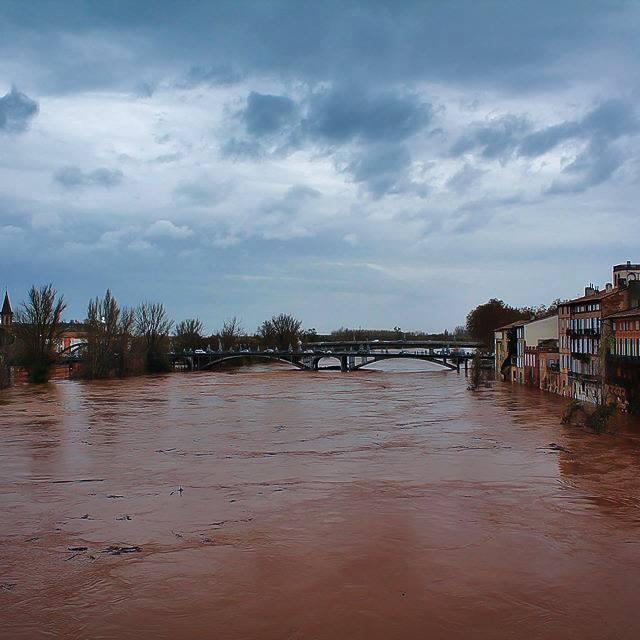 The Tarn is a capricious river. Regularly flooding, its overflows are constantly felt in the city and especially in the Villebourbon district. Moreover, one of the most disastrous episodes of the city in the 20th century was due to a flood. As you stroll along the quays along the Tarn, you will surely notice the flood scale that reminds us of the flood of March 1930 during which the waters rose to 11.5 meters above their lower bed and ravaged the neighborhood. A Montalbanais was famous during this episode, Adolphe Poult (whose name the quays are now bearing) sacrificed his life to save dozens of inhabitants from drowning. Today, the city has floodwalls, large gates that close in the event of flooding and greatly reduce the risk of flooding. You can observe these walls during your walks along the Tarn.
Designed by the architect Marcel Renard, the covered market was inaugurated in April 1935. The architect took full advantage of the possibilities offered by reinforced concrete associated with glass to build a luminous and functional building, a vast single nave 24 meters long and 12 meters wide. Markets were held there until 1967, after which the building underwent various uses that modified its interior layout. The covered market is protected as a historical monument since 2005.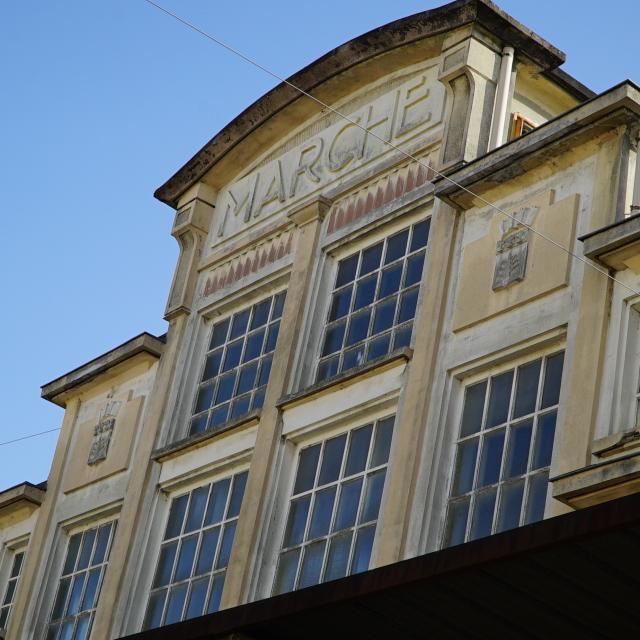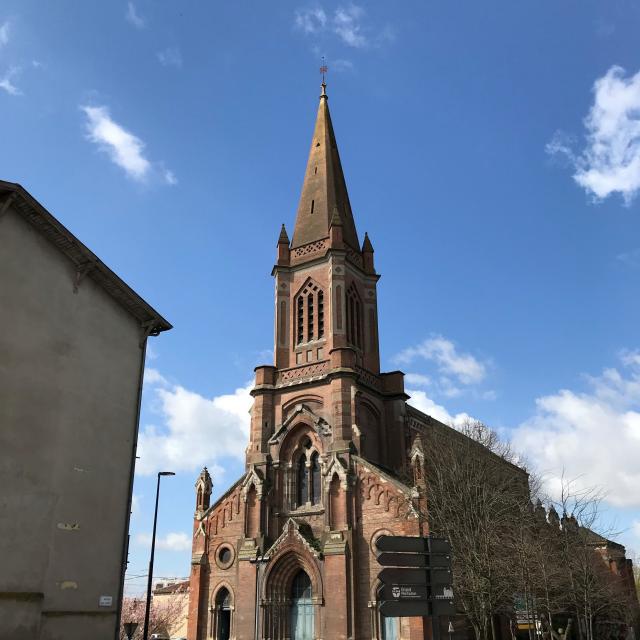 With the exception of the bell tower, the church was inaugurated in 1891 by the diocesan architect Léopold Gardelle. In 1930, it resisted the flood that partially destroyed the Villebourbon district. Paradoxically, this catastrophe allowed the completion of the building: thanks to the generosity of the Paris City Council towards the stricken city, the bell tower could finally be built by the architect Germain Olivier. With its 65 meters height, it is considered the highest in the department. The church houses an exceptional set of stained glass windows by André Rapp, some of which represent the heroic deed of Adolphe Poult.