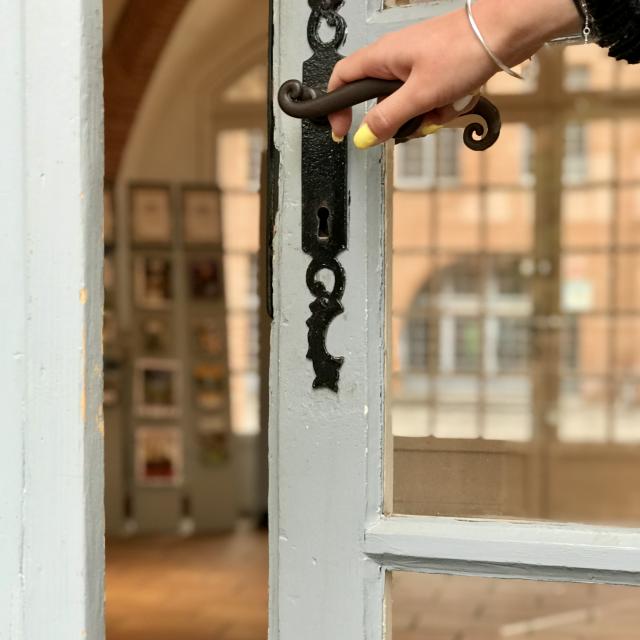 From November 1 to April 30
Monday to Saturday: 9:30 a.m.-12: 30 p.m. / 1:30 p.m.-6 p.m.
Sundays and days: public holidays: Closed
May 1 to October 31
Monday to Saturday: 9:30 a.m. to 12:30 p.m. / 2 p.m. to 6:30 p.m.
Sunday and public holidays: Closed
July and August
Monday to Saturday: 9:30 a.m. to 6:30 p.m.
Sunday and public holidays: 10 a.m. to 12:30 p.m.
The Tourist Office has a shop area where you can find books, postcards and gadgets bearing the image of the city.
Payment methods accepted: Credit card (from € 5), contactless payment, checks and cash.
The Grand Montauban tourist office team does everything to welcome you safely to its premises and provide you with information on Covid-19.
Even if behind the masks, our smile is not visible, our eyes carry for him and say all the pleasure that we have to see you and receive you.
Because our only wish is to give you the best possible reception, here are the measures that we continue to apply to guarantee your safety and that of our team:
Fittings of the premises with glass protections installed at the reception desk and in the ticket office.
Wearing of the mask by each advisor in stay.
So that you can advise and obtain information with respect for all and in current sanitary conditions, we thank you for complying with the sanitary rules described below:
Remember to wear a mask before entering and to use the hydro-alcoholic gel terminals at the entrance.
In case of high attendance, we inform you that an entry filter can be done.
Thank you for favoring contactless payment.
You can, if you wish, download the Tous Anti Covid application by clicking here.