Alliot choclolate maker confectioner
Confectionery manufacturer
at Montauban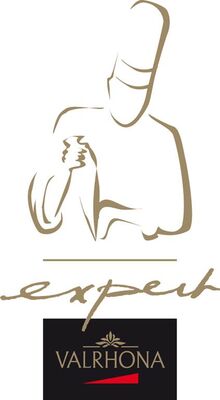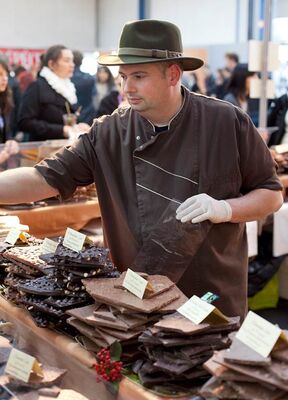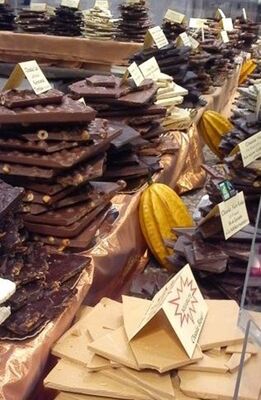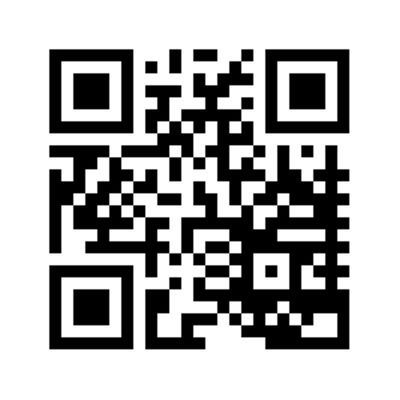 The chocolatier Alliot recognized among "the best of the best chocolate makers in France of the decade" during the 25th anniversary of the world of chocolate in Paris.

During your visit to the old center of Montauban , on the Pont Vieux , let yourself slide towards the Villebourbon district, opposite the post office, your artisan chocolate maker Alliot   offers specialties from Montauban and Tarn-et-Garonne since 1993 as many souvenir gifts to please, have fun. Tasty chocolates made by Jean-Yves Alliot. "Le 82" specialty to share, Montauriol: ganache or cherry and armagnac will capsize you.
To smile, the "Montalbanais DIYer Kit" with its chocolate tools.
And what about the range of pastry, a wonder. Gold tablet at the Paris chocolate fair 2017 and 2018.

Open : Tuesday to Saturday 7:30 a.m. to 12:30 p.m. and 3:30 p.m. to 7:30 p.m. - Sunday 7:30 a.m. to 12:30 p.m.
Openings

From

January 1, 2020

until

January 5, 2020

From

January 7, 2020

until

January 12, 2020

From

January 14, 2020

until

January 19, 2020

From

January 21, 2020

until

January 26, 2020

From

January 28, 2020

until

February 2, 2020

From

February 4, 2020

until

February 9, 2020

From

February 11, 2020

until

February 16, 2020

From

February 18, 2020

until

February 23, 2020

From

February 25, 2020

until

March 1, 2020

From

March 3, 2020

until

March 8, 2020

From

March 10, 2020

until

March 15, 2020

From

March 17, 2020

until

March 22, 2020

From

March 24, 2020

until

March 29, 2020

From

March 31, 2020

until

April 5, 2020

From

April 7, 2020

until

April 12, 2020

From

April 14, 2020

until

April 19, 2020

From

April 21, 2020

until

April 26, 2020

From

April 28, 2020

until

May 3, 2020

From

May 5, 2020

until

May 10, 2020

From

May 12, 2020

until

May 17, 2020

From

May 19, 2020

until

May 24, 2020

From

May 26, 2020

until

May 31, 2020

From

June 2, 2020

until

June 7, 2020

From

June 9, 2020

until

June 14, 2020

From

June 16, 2020

until

June 21, 2020

From

June 23, 2020

until

June 28, 2020

From

June 30, 2020

until

July 5, 2020

From

July 7, 2020

until

July 12, 2020

From

July 14, 2020

until

July 19, 2020

From

July 21, 2020

until

July 26, 2020

From

July 28, 2020

until

August 2, 2020

From

August 4, 2020

until

August 9, 2020

From

August 11, 2020

until

August 16, 2020

From

August 18, 2020

until

August 23, 2020

From

August 25, 2020

until

August 30, 2020

From

September 1, 2020

until

September 6, 2020

From

September 8, 2020

until

September 13, 2020

From

September 15, 2020

until

September 20, 2020

From

September 22, 2020

until

September 27, 2020

From

September 29, 2020

until

October 4, 2020

From

October 6, 2020

until

October 11, 2020

From

October 13, 2020

until

October 18, 2020

From

October 20, 2020

until

October 25, 2020

From

October 27, 2020

until

November 1, 2020

From

November 3, 2020

until

November 8, 2020

From

November 10, 2020

until

November 15, 2020

From

November 17, 2020

until

November 22, 2020

From

November 24, 2020

until

November 29, 2020

From

December 1, 2020

until

December 6, 2020

From

December 8, 2020

until

December 13, 2020

From

December 15, 2020

until

December 20, 2020

From

December 22, 2020

until

December 27, 2020

From

December 29, 2020

until

December 31, 2020