The little tourist train
Holiday trains
at Montauban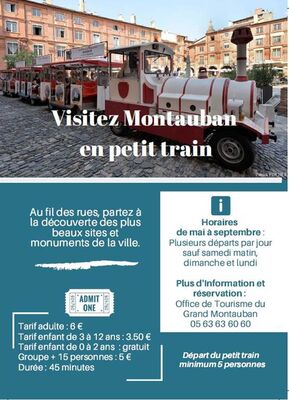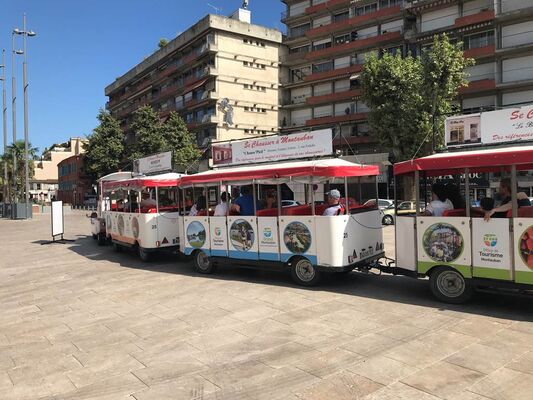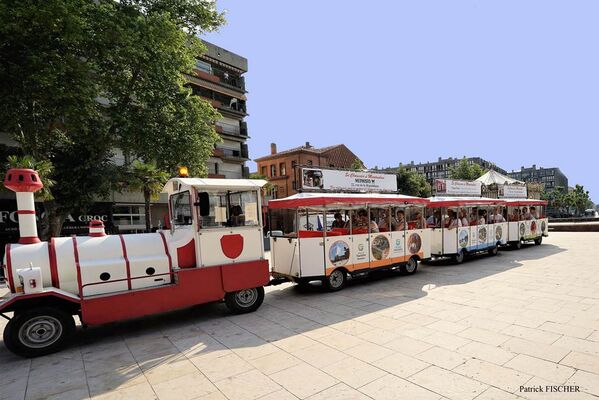 The little tourist train of Montauban invites you to discover the city differently. Throughout the streets, go to meet the most beautiful sites and monuments of the city. >>> Practical information: Visit with comments available in French. All ages.
Duration of visit: 45mn
Departures: > From June 1st to June 18th and from September 1st to September 21th:
Wednesdays at 14:30, 15:30, 16:30. Saturdays at 15h, 16h, 17h.
> From June 19th to August 31st (Except July 14th and August 15th):
Tuesday to Friday at 11am, 2.30pm, 3.30pm, 4.30pm, 5.30pm
Saturdays at 15h, 16h, 17h, 18h.
These times are subject to possible privatization of the train for groups
Departure of the small train minimum 5 people.

TICKETS TO BE WITHDRAWN AT GRAND MONTAUBAN TOURISM OFFICE

Information and reservations at the Tourist Office Grand Montauban.
From 6 € to 0 €

From 3,5 € to 0 €