Sculptures in town
Heritage
at Montauban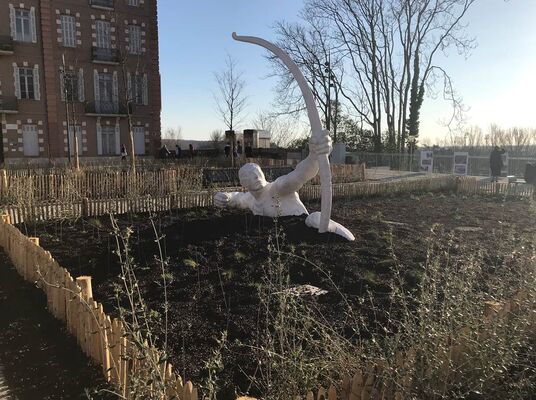 @Office de Tourisme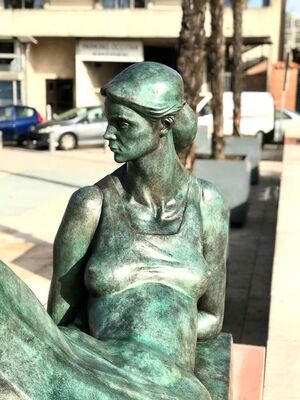 Office de Tourisme Montauban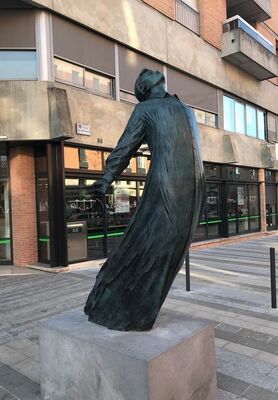 @Office de Tourisme Montauban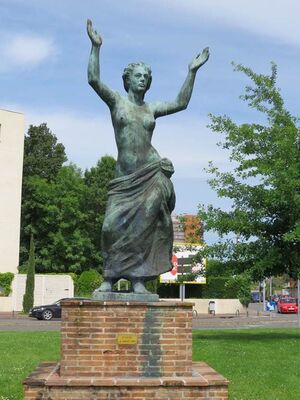 Centre du patrimoine Montauban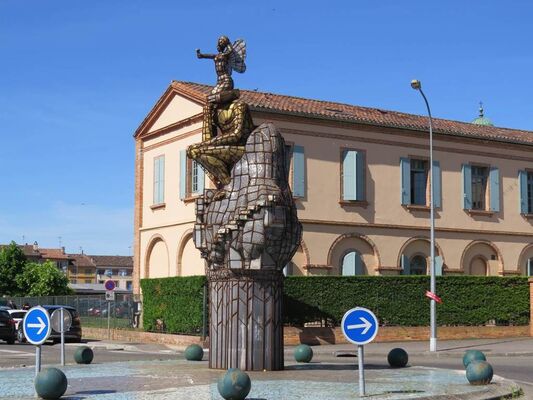 Centre du patrimoine Montauban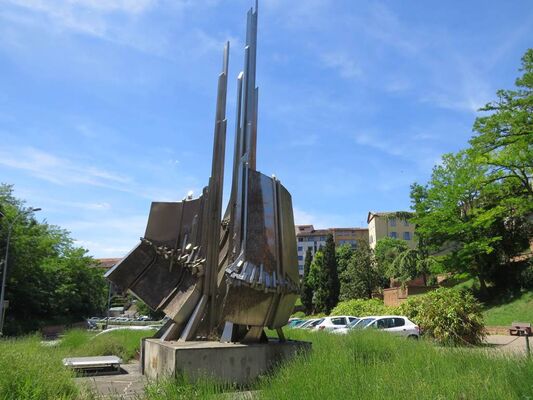 Centre du patrimoine Montauban
Montauban, a real exhibition on the art of space and matter.
Thirty works are scattered throughout the city.
Marc Dautry, Flavio de Faveri, Jean Suzanne or Jean-Louis Tripp, joined by Patrick Bertaud, Corinne Chauvet also deliver their creations whether bronze, metal or stone to never leave indifferent.


Jean-Louis Tripp (1958), was born in Montauban. Two of his sculptures "Média Man" (concrete and brass chips 1991) and "Christian Titan" (iron, 1994) dedicated to his son are enthroned in the city.
An artist with many talents, he is at the same time designer, scriptwriter, painter, sculptor.

Flavio de Faveri (1930), very early discovered his vocation as a sculptor in the workshop of his father, a cabinetmaker's carpenter. After studying at the École des Beaux-Arts in Toulouse, he returned to live in Montauban. Her work is often symbolized by figures of young girls with a very architectural rhythm, with harmonious proportions.The sculptures "L'Aurore" (bronze, 1990), "Adolphe Poult" (bronze, 1967), "Monument to the dead in North Africa" (bronze, 1998) show the powerful features that characterize the characters of Flavio de Faveri . A new sculpture by Flavio de Faveri appeared at Prax Paris: Cleopatra. This work is a tribute to Cléopâtre Sévastos, second wife and muse of Antoine Bourdelle. This sculpture is a hymn to the beauty of women and their strength.

Jean Suzanne (1938), fascinated by the violence of the world, he looks and observes the traces left by chaos, that of war as that of the natural elements which inspire all his work. He produced an important series of "Meteors" which he defines as "drifting celestial bodies or fragmentary witnesses of galactic collisions", of which this monumental sculpture "Meteor" (stainless steel, 1988) is the result.

Marc Dautry (1930-2008), born in Nîmes, this sculptor settled and works in the Montalban region. He collaborated in the illustration of numerous works of art and produced several medals.
"Liberté" (bronze, 1989) and "L'espoir enchaîné" (pierre, 1958) are two of his works erected in the city.
Patrick Berthaud (1968), is a French sculptor born in Chambéry. He mainly works in bronze, resins, stone and terracotta. With "La vague" (bronze, 2019), a sculpture installed at the corner of rue Bessières, the sculptor represents Camille Claudel, whom Bourdelle worked with in the sculpture workshop of Auguste Rodin and to whom he devoted a poem in 1926. Camille Claudel appears there in a point of balance, between fall and ascent, a metaphor for the dramatic destiny of this passionate artist.

Corinne Chauvet (1973), works and lives in Albi. His artistic exploration draws on emotion, human gentleness and laughter. The work of the earth contributes to the feeling of life and energy that the artist captures like photographic snapshots. The artist produced a contemporary monumental sculpture in tribute to Antoine Bourdelle, "L'Héraclès archer" (resin and stone powder, 2019).
Installed in front of the Jardin des Plantes gazebo, Heracles archer emerges from the ground, like an ancient colossus, for a tribute to the Montalbanese master. The sculptor used the most modern technologies here to obtain an exact replica of the work, in dimensions twice as large as the original.


@Office de Tourisme

@Office de Tourisme Montauban

Centre du patrimoine Montauban
Office de Tourisme Montauban

Centre du patrimoine Montauban

Centre du patrimoine Montauban