Garden "Jardin de Simples"
Park and garden , Medicinal/simple plants , Botanical gardens , Park
at Montauban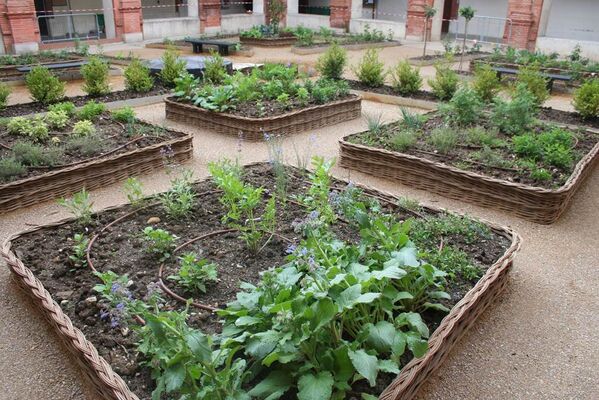 At the end of the Sapiac Grand Rue, the Convent of the Carmelites and its cloister reveal a delicate landscaped garden 2007, gathering - as in the old monasteries - fruit trees, vegetable plants, medicinal herbs, spices, condiments and flowers. Bordering the garden, the four façades and vaulted galleries on ogival crosses are reminiscent of those of the Place Nationale (monumental pilasters, profile arches, stone tables). An inscription placed above the central arch, facing the entrance, is dedicated to the intendant Foucault, recognized as a benefactor of the order. On the walls, the religious maxims are remnants of the time when the sisters of Our Lady of Charity Refuge had founded there a school for girls (1841). Since their departure, the cloister houses the conservatory of music and various municipal services.