Discover the Padel
Racket sports , Unsupervised activities
at Montauban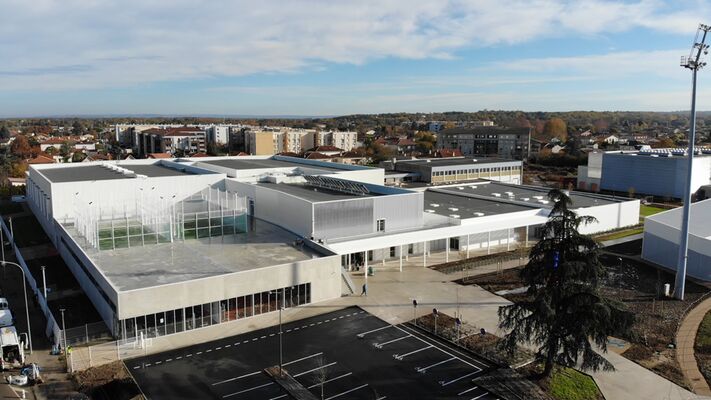 Ville de Montauban
With the arrival of the new Jacques Chirac Sports Palace in Montauban, two outdoor padel courts are available in Montauban.

A racket sport at the crossroads between tennis and squash, padel is a fun, friendly discipline accessible to all. It is practiced in duplicate, on a ground without corridor and closed by grids and glass walls. The racket is full and pierced with small holes.
Located on the floor above the weight-fitness center, these two fields can be reserved via https://openresa.com/club/PADELJCHIRAC You just need to register and credit your account (€ 12 / hour per site). The regulations allow you to access the car park, the changing rooms (shower + individual locker) and the grounds.
Open: Monday to Friday from 7:30 a.m. to 10:45 p.m. Saturday from 8 a.m. to midnight (according to the competition schedule); Sunday from 8 a.m. to 8 p.m.