Open House Theater Embellie
Local event
at Montauban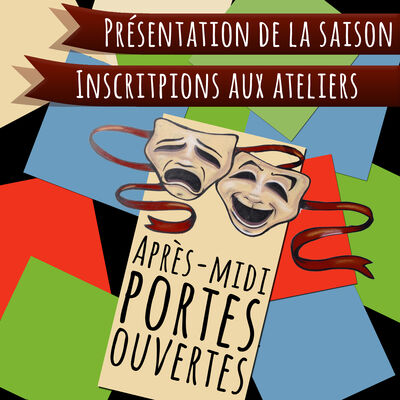 Afternoon open doors.

The Embellie Theater is both a friendly place that programs different forms of performing arts and a training center for amateur theater. The afternoon open house is an opportunity to discover the season 2019-2020 and subscribe at a great rate, but also to register for the various workshops offered.

The program: The Théâtre de l'Embellie is a community theater of popular education of 250 seats accessible to the disabled which invites on its stage original artists in their creative approach, professionals or amateurs. The 2nd Sunday of each month, it offers the rendezvous Pitchous, an appointment dedicated to small proposed by theatrical companies of the region. In parallel, Compagnie de l'Embellie and Théâtre Théâtre, permanent residents of the Théâtre, present their own creations.

Training: The Théâtre de l'Embellie has been providing theater training for almost twenty years. This training is offered in the form of regular workshops or à la carte sessions. If it is intended primarily for an amateur audience - adults, teenagers, children - it remains concerned with a certain artistic requirement. All groups are introduced to theater techniques through exercises in body and voice control, and present at least two shows during the year in professional technical conditions. The contribution on the actors is important: to facilitate the integration within a group, to speak and to evolve in front of the others, to learn to act for a collective result, to use structures of correct sentences, to overcome the shyness ... Amateur takes here his true meaning: the one who loves.
Schedules

On

September 14, 2019

from 2:00 PM to 7:00 PM