Theater
Workshops , Theatre at Montauban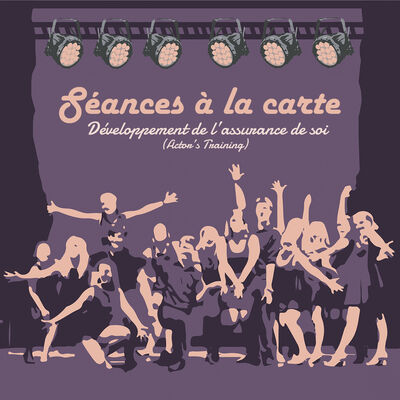 Les séances à la carte s'adressent à toutes les personnes qui souhaitent renforcer l'assurance de soi dans
le quotidien, mais aussi à tout ceux qui ont toujours voulu faire du théâtre en abordant des exercices et
des techniques de fond mais qui n'ont pu le faire faute de temps, de moyens ou de possibilité
d'engagement sur du long terme. Les séances à la carte s'adressent également à tous les comédiens qui
souhaitent suivre des trainings réguliers ou ponctuels pour maintenir et/ou perfectionner certains de leurs
acquis. Ce sont des séances que l'on peut suivre en séance unique, de façon suivie ou ponctuelle. Elles
sont sans engagements. Au programme : Développement personnel de l'individu. Maintien et
développement du potentiel et des acquis artistiques. Les techniques utilisées sont issues d'un métissage de différentes approches théâtrales.

12 participants maximum par séance.
Inscription indispensable.
Leave a review about Theater :
Horrible

Bad

Average

Good

Excellent
There is no review about Theater, be the first to leave one !