Le Théâtre au cinéma en direct "Le petit maître corrigé"
Cultural , Show , Cinema at Montauban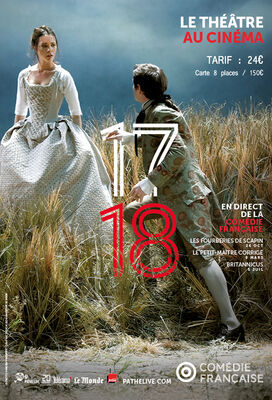 The story is that of a young Parisian to whom his parents found a good party, daughter of a count, in the provinces. But on his arrival at home, the handsome boy - whose Parisian codes are a thousand miles from the rules of propriety in force in this family - refuses to open his heart to the charming person who is intended for him. Piqued, the latter decides to correct his arrogance ... "The notion of little master may seem quite foreign to us, but do not we also know young elegant and elegant, with affected or pretentious ways, to which fashion is the only guide? If we caricature a little, this is what we would call today a fashion addict. Through this piece of Marivaux whose language is always "so fine, fair and full of humor", Clement Hervieu-Léger puts here the eighteenth century in resonance with our time ...