Humour musical "Akro Percu"
Show , Theatre at Montauban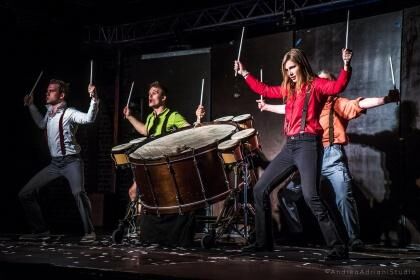 Revealed at the Off d'Avignon festival in 2016, the Belgian collective of four musicians-comedians makes you discover percussion in all its forms: a well-struck cocktail that will mark your spirits! they are four on stage, three boys, one girl, who will propose a dozen very different paintings from each other and a concert of plastic crates to begin. The session of toothbrushing cadence is more than original, the body percussion too and the whole show will be linked as well, there is humor, virtuosity and very good ideas ... The staggering staging is signed Kamel Benac "garbage boys", which may explain that! From the toothbrush to the symphonic bass drum, from Bach to Michael Jackson, between poetry and magnificent gaffes: the absurd recipe for a Belgian delirium! An explosive show for a show 100% original.