Exposition "Lire en trois dimensions"
Exhibition at Montauban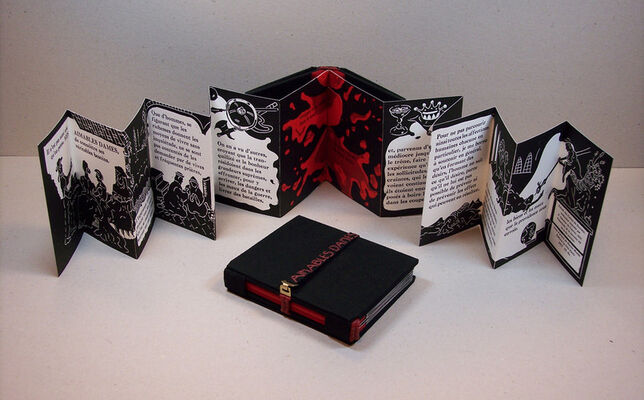 Guest of Honor Marjon Mudde (Artist Book Designer) The artist's book is not an art book or a book on art. It is a work of art in its own right, a mode of expression chosen by artists. Paintings books, limited edition illustrated books, object books, all bear witness to the intervention of artists in the field of books. These books are an individual work or the fruit of a dialogue between artists and writers, usually poets, who together design limited numbered books, numbered and signed, accompanied by original works, made according to largely artisanal processes that give a unique and precious character. These books are the place of an encounter between the singularity of a writing and the material of an image. Since the 1990s, the Médiathèque Départementale has constituted a collection which today counts nearly 300 titles. This exhibition allows you to discover some of it. Thursday, November 15 at 14h, screening as part of the exhibition "Read in 3 dimensions" of the film "Kérity and the house of tales" by Dominique Monféry (school public, on registration). Open to all: Saturday 17 and Sunday 18 November 2018 from 14h to 18h.
Schedules

From

November 5, 2018

until

November 23, 2018