exhibition l'affiche polonaise "Sois humain, lis"
Exhibition at Montauban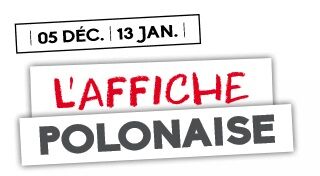 8 posters by Jan Bajtlik Jan Bajtlik is one of the most talented artists of the younger generation of the Polish Poster School. Awarded for his work as a poster artist and illustrator, he has published several children's books in French. The Polish Institute of Paris presents a set of eight posters that encourage reading. Full of humor, these works are for everyone, young and old. Café des Cultures - free admission - All public. Discover also at the Theater Olympe Gouges, from December 5, the exhibition The theater in The Polish poster, selection of posters from the collections of the Polish Institute of Paris. Directed by the best Polish posters, these posters fascinate by the free interpretation of the works of Molière, Racine and other great French theater writers.
Schedules

From

December 5, 2018

until

January 13, 2019