Découverte jeune public - Atelier "Dis Bourdelle, comment tu sculptes ?"
Workshops , Young people , Young people , For children at Montauban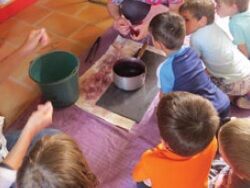 Workshop "Dis Bourdelle, how do you sculpt?" - For 7 / 12years Discover the sculptures of Antoine Bourdelle installed in the streets of the city. Then, in the studio, you also make a sculpture and become model and sculptor by turns. Practical information: Meeting at the Heritage Center Free on reservation at the Heritage Center or on 05 63 63 03 50. Provide a shoe box.