Conférence Dansée "Sexe Faible"
Local event , Cultural , Dance , Local event , Lecture , Animations , Literature
at Montauban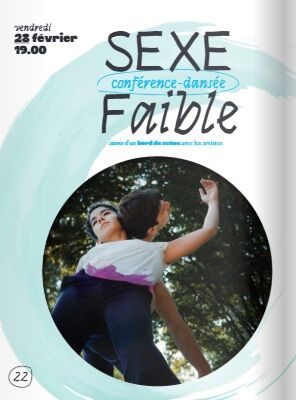 Dance conference "Low Sex" Followed by a stage with the artists. Weak sex is a round trip between the audience, dance and the sound medium. 2 themes of the asymmetrical treatment of female and male bodies will be addressed: the social construction of the female body through its limiting constraints and the exploitation of women's work with regard to the differentiation of tasks. finally, a focus will be placed on the development of feminism as a demand for freedom. Auditorium - Free entry, subject to availability.
Schedules

On

February 28, 2020

at 7:00 PM