Private mansion Solinhac
at Montauban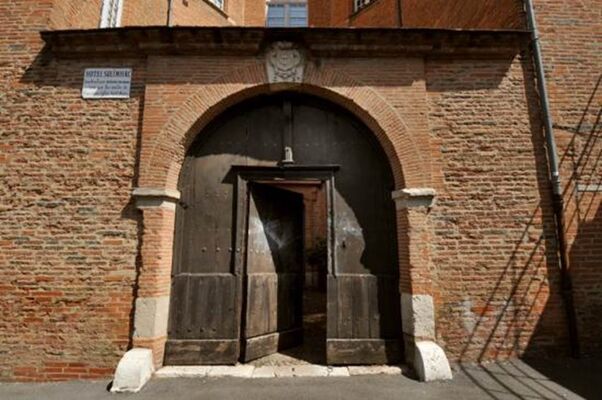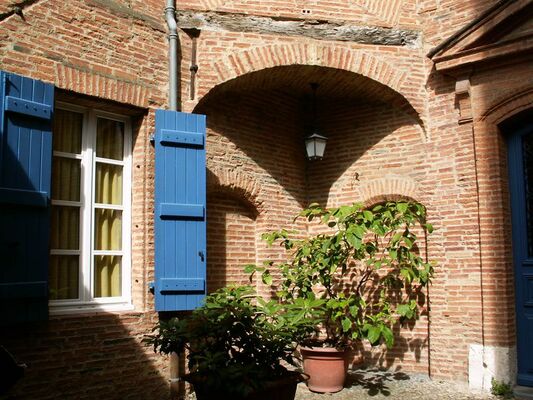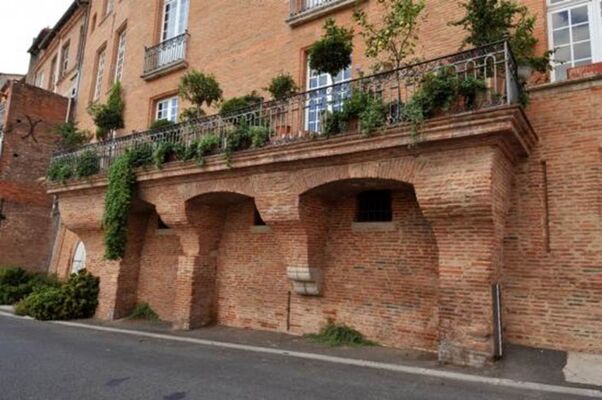 In the 17th century, Jacques de Solinhac, a rich entrepreneur in dyeing, had his hotel raised at the end of the Vieux bridge, on the remains of the old medieval church of Saint-Orens, destroyed during a flood of the Tarn. The construction of the building was completed by his son Antoine, in 1658, date found on the staple of the portal.
The building adopts the classic plan of the mansion: a main building connected to two side wings enclosing a courtyard closed by a wall and a gate. In the courtyard, here very small (because of the narrowness of the plot on which the hotel is built), corner horns support, on each side, cut sections connecting the wings to the main body. Access to the floors is via a staircase located in the right wing.
A bridge, built in the nineteenth century, provides direct access to the first floor from the bridge access ramp.
The outbuildings of the hotel (barns and stables) were along the old bridge wall; we can still see the traces of the openings.
Side dock, the first floor is emphasized by a balcony that support large consoles.