Michelet High School
at Montauban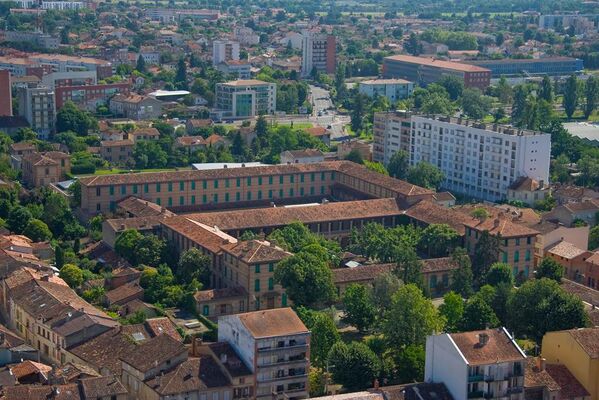 ©MontaubanTourisme
If Bonaparte had created the high schools of boys in 1801, it was not until the law prepared by the deputy Camille Sée, in 1880, for the organization of a secondary school for women. Montauban was then proud to be one of the first French cities to have a high school for girls. A talented Parisian architect, Jean-Auguste Vaudremer, grand prix of Rome, was called upon. The high school Michelet appears as a good example of the official architecture of "schools Jules Ferry", these school palaces symbols of the secular Republic. The long building which stretches faubourg Lacapelle comprises only a ground floor, flanked at its ends by two-storey pavilions. This main facade, of great sobriety, is not devoid of elegance.
Back, the school is divided into two equally important parts, the day school and boarding school, whose buildings are distributed around a large rectangular courtyard. The day school yard, with its two superimposed galleries, can be considered an architectural success.

In 1968, the school became a mixed high school, bringing together boys and girls from the second to the final year.