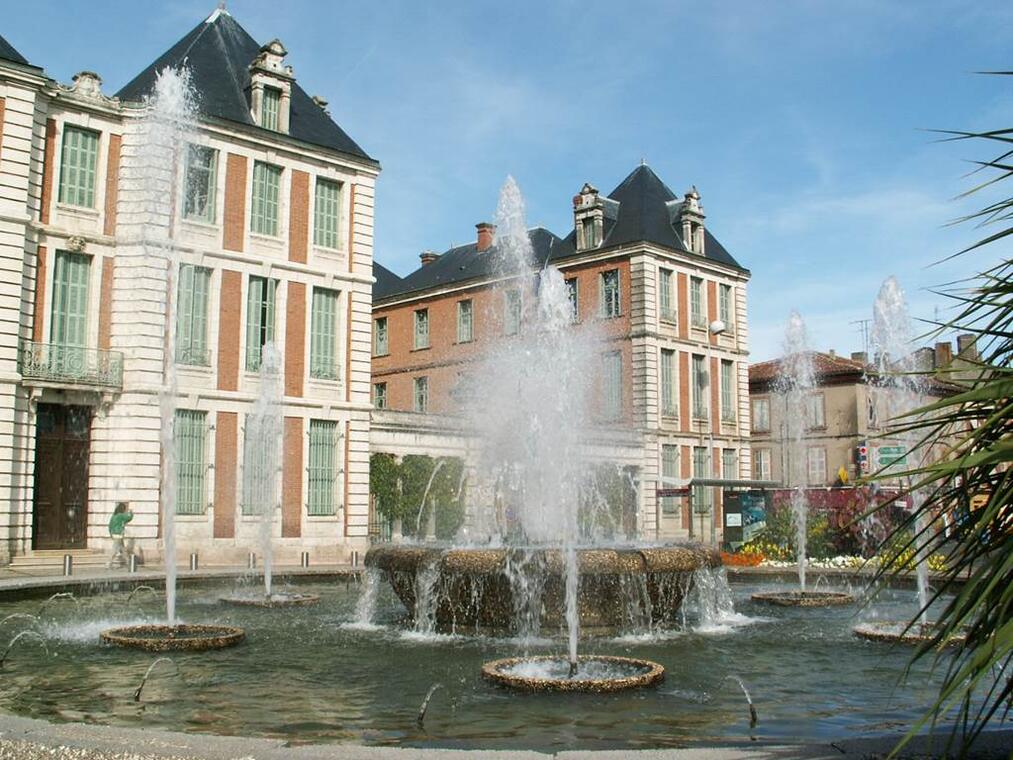 Former hotel of the Intendants
Historic site and monument , History
at Montauban
Raised at the entrance to the Faubourg Lacapelle, this late eighteenth century house is one of the Montalbanian examples closest to the French ideal. Residence of the Intendance then prefects, the building was the scene of the birth of the department of Tarn-et-Garonne.



The construction of the building was launched in 1775 by the doctor Prat-Dumiral. Two years later, the city in search of a new place to host the Intendance, acquires the property of the doctor from his heirs. At the beginning of the 19th century, when the city was relegated to the rank of sub-prefecture of the Lot, the elites of the city demand the creation of a new department which Montauban would be the chief town. In July 1808, Napoleon I was received at the former Hotel des Intendants and decided to create the Tarn-et-Garonne, which will be confirmed by senatus-consulte three months later. The hotel became the headquarters of the prefecture and the home of the first prefect of the department Felix Aunay Peletier (1782-1855).

In 1777, when it was bought by the city, the house is incomplete. It consists only of a main building facing the promenade, currently the alleys of Mortarieu, and a single wing in return along the street market pigs, current Avenue Gambetta. The U-shaped building blocks housed the commons in the left wing while the administrative offices of the Intendance were housed on two levels in the right wing. In 1808, the purchase of two terraced houses allows to give a symmetrical composition. In this first half of the nineteenth century, the building with a courtyard and a garden of more than 2400 m² presents all the elegance and comfort expected of a mansion.